Robinson Racing is a motorsports organization based in Milford, Michigan, with two Camaros competing in the 2016 Trans Am Series. In the TA2 Class, Robinson Racing runs the No. 74 Pura Vida Tequila / 74 Ranch Resort Chevrolet Camaro, driven by Gar Robinson, winner of the 2015 Trans Am TA2 Championship and 2015 Rookie of the Year. The team also campaigns the No. 72 Pura Vida Tequila / 74 Ranch Resort Chevrolet Camaro in the Trans Am Series, driven by renowned endurance champion Shane Lewis.
Robinson Racing
Saturday, April 22nd, 2017 at 12:37pm
33 2 View on Facebook
Robinson Racing shared Gar Robinson's video.
Sunday, April 16th, 2017 at 1:13pm
Gar Robinson
As today is a day for celebration we have been fortunate enough to celebrate all week, Gar Robinson was able to stand tall atop of the podium at Homestead-Miami Speedway. With a week of reflection we are excited share this short race recap with all of you: As the weekend started both Shane Lewis and Gar Robinson atop of the practice sessions but that is never a settling feeling with people like Dillon Machavern, Lawrence Loshak, and Cemeron Lawrence destine to be breathing down their neck come race time. Gar was able to put his
#74
Robinson Racing-Pura Vida Tequila-74 Ranch Resort-bevRAGE-Chevrolet Camaro on Pole with Shane fourth. As the start of the race came quick the 74 & 72 entered turn one in third and fourth position. The race sorted finding Gar and Shane P3 & P4 right behind Dillon Machavern and Justin Haley. Gar entered the race with a clear memory of a 1992 Trans Am Series Race between Greg Pickett and Jack Baldwin where Baldwin drove off the front of the race as Pickett conserved the car and eventually came back to dominate with the better car, this was Gar's strategy, finish the race with a healthy car, something that did not happen last year as a tire pit stop was required. A strategy much easier said than done, it's not easy watching someone drive away from you... As the race continued Justin Haley punctured a tire and Gar's strategy was looking to be the winning strategy. Into the final 10 laps of the race, it was time for the Robinson team to make their move and Gar was able to have a great pass on Dillon going onto the back straight, the pass would not be undone as Gar drove the car right to victory lane. Shane had a hard fought battle for third as P4 Lawrence Loshak put on enough pressure to make, seemingly, anyone crack. Please enjoy Gar's favorite move of the race as he and Shane share and excellent pass (Robinson incar left, Lewis' incar right).
556 6 View on Facebook
Robinson Racing shared 74 Ranch Resort's photo.
Monday, April 10th, 2017 at 5:28pm
249 33 View on Facebook

Sunday, January 8th, 2017 at 12:34pm
Spotted! @Go_Shane_Go & @ErnieFrancisJr at Supercar Week @the_hpde event @RacePBIR #LoveFL https://t.co/Cs7113z2tn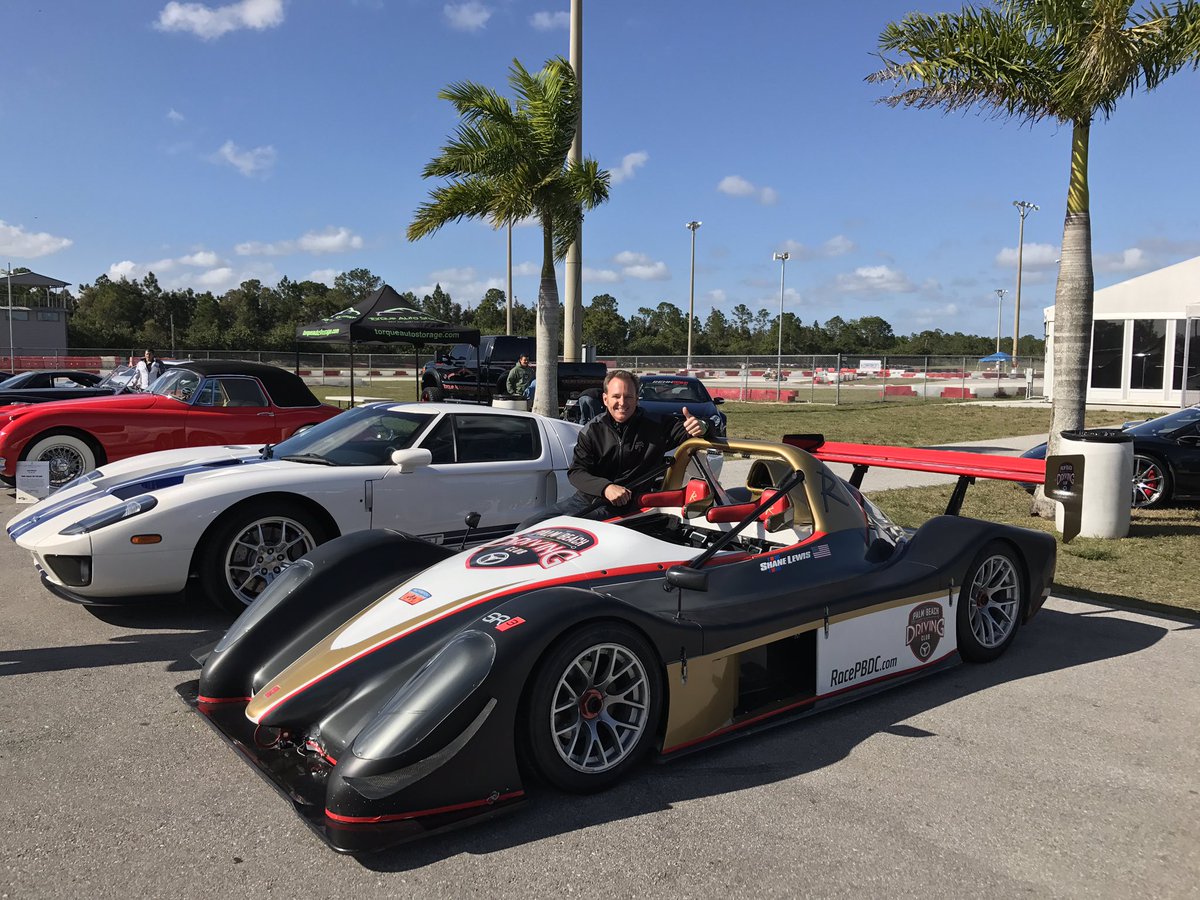 The access_token provided is invalid.
4999 McCarthy Drive, Milford, MI 48381